Slade earns Certification as Rural Health Care Professional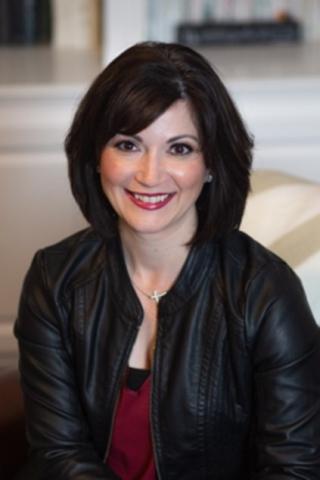 Melissa Slade, is now Certified Rural Health Care Professionals (CRHCP). Slade along with Heather Hutchison and Shannon Hedges is the third staff member to become a CRHCP. 
The certification is through the National Association of Rural Health Clinics. The course content includes administration, billing, coding, compliance and quality in regards to rural health clinics. Also, part of the course is the federal updates to the rural health clinic program. 
The National Association of Rural Health Clinics (NARHC) is the only national organization dedicated exclusively to improving the delivery of quality, cost-effective health care in rural underserved areas through the Rural Health Clinics (RHC) Program.
A native of Cynthiana, KY, Slade graduated from Harrison County High School in 1999. She then graduated from Lexington Community College in 2003, with an associates degree in nursing.  In 2018, she completed her bachelors of science degree in nursing from Eastern Kentucky University.
Slade began her career at HMH in the late 1990s as a certified nursing assistant and then joined full time in 2003 as a medical/surgical registered nurse. In 2004, she moved to the Emergency Department, where she worked for the next 10 years. In 2014, she became the clinical care coordinator of the HMH Physician Group: Primary Care office. In 2021, she became the HMH Physician Group Clinical Manager. With the expansion of the rural health clinics, Slade became Registered Nurse Manager for HMH Primary Care Rural Health Clinic in 2023. 
Rural Health Clinics are a special certification given to healthcare practices in underserved rural areas by the Centers for Medicare and Medicaid Services (CMS). More than 4,600 Rural Health Clinics (RHCs) in 45 states make up a key part of the rural healthcare infrastructure and help address health equity gaps in medically underserved rural communities to improve health outcomes for residents.
As a rural health clinic, the practice will have a special emphasis on health maintenance, preventative screening, multi-specialty medical services, patient experience reporting, and benchmarking. 
Currently, HMH has a rural health clinic at HMH Primary Care Pleasant Street and HMH Primary Care Falmouth offices. Plans are underway to have three new primary care offices to achieve recognition as rural health clinics. Those clinics are HMH Primary Care Carlisle, HMH Primary Care South and HMH Primary Care Main Campus. 
"I want to recognize Melissa for her diligent work to become a Certified Rural Health Care Professional," says Kathy Tussey, HMH Chief Operating Officer and Chief Nursing Officer. "Melissa has been a great asset to HMH as we develop the rural health clinics in our service. Her leadership and attention to detail makes the process more efficient for HMH."