HMH Names Stephen K. Toadvine, M.D. New Chief Executive Officer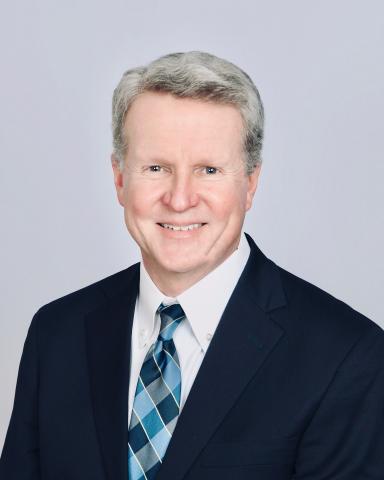 The Harrison Memorial Hospital (HMH) Board of Directors is pleased to announce the selection of Stephen K. Toadvine, M.D., MPH, MMM as Chief Executive Officer for Harrison Memorial Hospital. Dr. Toadvine will assume the role on March 15, 2021. Retiring HMH CEO, Sheila Currans, will serve in an advisory role, until transition is complete.
"Dr. Toadvine is an outstanding person and a perfect choice for HMH Chief Executive Officer," said Currans. "He has a strong background in hospital operations, an excellent rapport with many in the physician and hospital community of central Kentucky, and a sincere desire to provide high quality patient care.  I know he is committed to maintaining HMH as a strong, independent hospital."
With fifteen years of experience as a healthcare executive, Toadvine has served most recently as the Vice President of Clinical Support at Baptist Health Lexington. During that time, he was responsible for specialty physician relationships and strategic initiatives, supervision of multiple ancillary service lines, management of all leasehold property arrangements, and served as executive liaison to the Baptist Health Lexington Foundation.
His prior healthcare executive experience includes serving as President of Baptist Health Medical Group, and serving as Chief Medical Officer at Baptist Health Lexington, Hardin Memorial Health, Baptist Health Corbin and Mountain States Health Alliance in southwestern Virginia. Before moving into hospital administration, Toadvine practiced the full scope of family medicine with obstetrics for sixteen years, primarily in Barbourville, Kentucky, and also served as a founding faculty member for two family medicine residency programs.
A native of Florence, KY, he earned his Bachelor of Arts degree from Asbury University in Wilmore, KY. He then earned his medical degree from Northwestern University Medical School, Chicago, IL. Toadvine then completed his residency in family medicine at St. Elizabeth Healthcare in Edgewood, KY. In 1995, he completed his Master of Public Health degree from University of Pittsburgh Graduate School. And in 2010, he completed his Master of Medical Management degree from Carnegie Mellon University, Pittsburgh, PA.
In addition, Toadvine is a member of the American College of Healthcare Executives, the American Medical Association, the American Association for Physician Leadership, and several other professional societies.
Throughout his career, Toadvine has played an integral role within his community, serving on numerous boards, including serving as a Trustee for Asbury University. He also has volunteered for several international Christian missions, the Fine Arts Association of Southeastern Kentucky, and Junior Achievement. 
Toadvine has been married to his wife, Ann, for 38 years. They have six adult children. Dr. Toadvine has Harrison County roots dating back to 1800 with extended family living in the area.
"As a member of the HMH Board of Directors, it was important to find a CEO who was committed to our mission and vision and to our continued success. We are confident Dr. Toadvine brings to our hospital the perfect blend of leadership qualities and expertise," said Patrick Darnell, HMH Board of Directors Chairman. "As healthcare evolves with major changes almost daily, HMH, under Ms. Currans' leadership, has been able to meet those challenges, remaining strong and independent. With the addition of Dr. Toadvine and his experience, we look forward to continued growth, continuing as it has for the last 115 years."