Jenkins named Chief Compliance Officer at HMH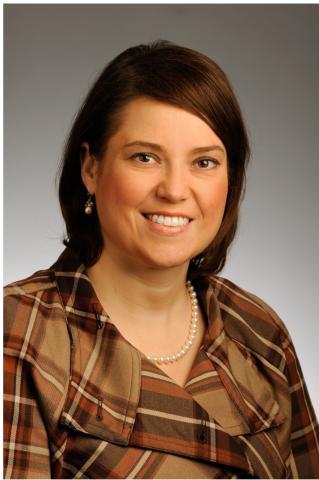 The Board of Directors at Harrison Memorial Hospital has named Rebecca Jenkins as the new Chief Compliance Officer for the facility. In her new role, Jenkins will be responsible for Corporate Compliance, Risk Management, and Case Management. She will also serve in a supervisory oversight role for Human Resources and KidTown Daycare and Preschool.
The Chief Compliance Officer ensures that the hospital follows best practices that govern the industry, as well as monitors and meets applicable laws, regulations and guidelines.
Since 2011, Jenkins has served as Director of Human Resources at the hospital. HMH will immediately begin a search for a new Human Resources Manager as her replacement in that role.
 
A native of Cynthiana, KY, Jenkins graduated from Harrison County High School in 1993. She then attended Eastern Kentucky University, Richmond, KY, where she received a Bachelor of Arts degree with a major in French and a minor in Political Science. Jenkins completed her Masters of Education in Executive Human Resources Management at Xavier University, Cincinnati, OH, in 1999. 
Prior to joining Harrison Memorial Hospital, she worked in the human resources sector for 14 years.  She has served on several community boards, including Opportunity for Work and Learning, Harrison County Chamber of Commerce, Bluegrass Community Foundation, and the Harrison County Chamber of Commerce Foundation.
"I am extremely pleased that Becky has accepted this position.  I'm confident she will bring great commitment and energy to her new role, and continue to promote excellence across our organization," said Dr. Stephen Toadvine, HMH Chief Executive Officer.
 
Jenkins is married to Tim, who is a core driller with Horn and Associates in Winchester, KY.  They have three children, Lauren, Jared and Sierra.   In her spare time, she enjoys spending time with her family, either on the farm or on the water.