Harrison Memorial Hospital Welcomes Dr. John Peppin, D.O., FACP, to HMH Primary Care Pleasant Street Practice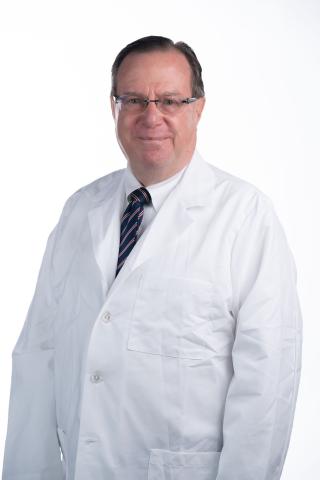 Harrison Memorial Hospital (HMH) is delighted to announce the newest addition to the HMH Medical Staff, Dr. John Peppin, D.O., FACP. Dr. Peppin will be joining HMH Primary Care Pleasant Street practice alongside Dr. Shane Gainey, Dixie Stone, PA, and Daniel Klaber, APRN, to provide exceptional care to our community.
Dr. Peppin is a Primary Care Physician who will begin treating adult patients at our facility on September 18, 2023. His extensive education and experience make him a valuable asset to our healthcare community.
Dr. Peppin earned his Bachelor of Science degree in physiology from the University of California-Davis, Davis, CA. He then obtained his medical degree from the University of Osteopathic Medicine and Health Sciences in Des Moines, IA. He completed his residency in internal medicine at the University of Wisconsin, Marshfield Clinic/St. Joseph Hospital. Dr. Peppin holds board certification in internal medicine accredited by the National Board of Physicians & Surgeons. He is also a Fellow of the American College of Physicians.
Dr. Peppin is accepting new patients. His office is conveniently located at 439 East Pleasant Street in Cynthiana, KY, with office hours from Monday through Friday, 8:00 a.m. to 4:30 p.m. To schedule an appointment with Dr. Peppin, please call (859) 234-4494.
Harrison Memorial Hospital is committed to delivering high-quality healthcare services to our communities, and the addition of Dr. Peppin further strengthens our dedication to primary care. For more information about our primary care services, please visit our website at www.harrisonmemhosp.com.