Infant Safe Sleep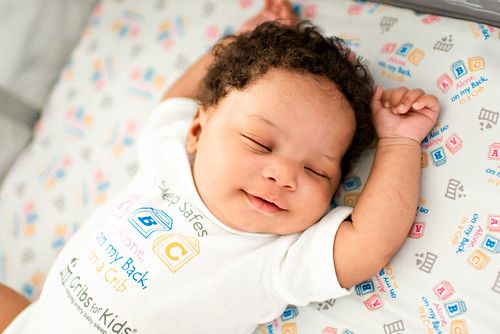 Harrison Memorial Hospital is a silver level of the National Safe Sleep Hospital Certification Program for infant safe sleep. 
The National Safe Sleep Hospital Certification Program was created by Cribs for Kids®, a national infant safe sleep organization. Headquartered in Pittsburgh, PA, Cribs for Kids is dedicated to preventing infant sleep-related deaths due to Sudden unexpected infant death and accidental suffocation. As a Nationally Certified Safe Sleep Hospital, HMH is recognized for following the safe sleep guidelines recommended by the American Academy of Pediatrics (AAP) and providing training programs.
To be designated a Silver Certified Safe Sleep Leader the hospital must: 
1. Develop and maintain a Safe Sleep Policy; 
2. Provide staff, serving infants and children under the age of one year, with training on infant safe sleep. 
3. Provide infant safe sleep education to the parents of infants prior to discharge. 
4. Make use of wearable blankets in the Well-Baby Nursery as applicable.
5. Record progress and report successes with the use of our PDSA tool.  
The National Safe Sleep Hospital Certification Program was created in partnership with leading infant health and safety organizations such as All Baby & Child, The National Center for the Review & Prevention of Child Deaths, Association of SIDS and Infant Mortality Programs, Kids in Danger, Children's Safety Network, American SIDS Institute, Charlie's Kids, CJ Foundation for SIDS, and numerous state American Academy of Pediatric chapters and health departments.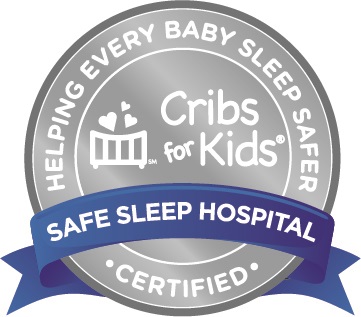 To learn about Safe Sleep, please see information or watch the videos below:
Breastfeed Baby to Reduce SIDS.pdf
What Does Safe Sleep Look Like.pdf
What Does Safe Sleep Look Like - Spanish.pdf