Chris Bryant D.P.M. joins HMH Medical Staff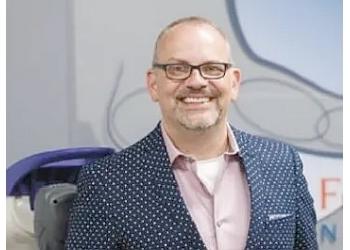 Harrison Memorial Hospital (HMH) is pleased to welcome Dr. Chris Bryant, Podiatrist to the HMH Medical staff. 
Bryant treats plantar fasciitis, Achilles tendinitis, heel spur syndrome, arthritic conditions, and sprains and strains. From ingrown toenails, fungus, athlete's foot, and dermatitis to rashes, plantar warts and skin ulcers, he helps patients with many skin ailments as well. Bunions, hammertoes, neuromas, flat feet, and Charcot deformities are treated with conservative and surgical measures. 
He will work in conjunction with HMH Foot and Ankle Surgeon Sofie Pinney, D.P.M.
Bryant earned his bachelor of science degree in Biology from Hanover College, Hanover, IN in 1992. Bryant then earned his Doctor of Podiatric Medicine degree from Ohio College of Podiatric Medicine, Independence, OH.
He is accepting new patients and will be here each Wednesday. His office is located in the HMH Specialty Clinic in Cynthiana. To schedule an appointment with him, please call (859) 235-3562.
For information about HMH's services, please visit our website at www.harrisonmemhosp.com.